Highland Park Dance Home Dance Social Schedule Classes Fitness
Videos Special Events Location, Parking, Directions Pictures
Dance Socials
Listed below, are upcoming dance parties, some with workshops and lessons, just for you.
Please check the Instruction page for more lessons and workshops.

Contact information, and to join the Highland Park Dance mailing list:

Marc Liebeskind
Phone: 201-320-9176
Email: marc@DancingInHighlandPark.com
Website: http://dancinginhighlandpark.com
Mailing address: P.O. Box 1463, Highland Park, NJ 08904
To subscribe to the mailing list click here
____________________________________________________________________________________________________________________________________________
<![if !vml]>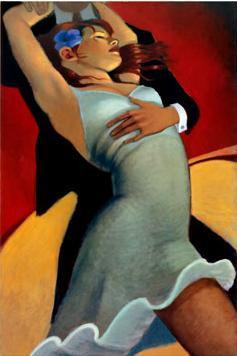 <![endif]>Dances, classes and workshops are held at:

IM Gallery, 233 Raritan Avenue, (side entrance) Highland Park, N.J. 08904
(Located between 2nd and 3rd Avenues, behind Somewhere In Time)
GPS may bring you 1/4 block too far south.

Please Note: There is no on-premise parking, and vehicles should not use the driveway. It is a designated fire lane and it must remain clear at all times, or you could be issued a ticket. If you need to bring or pick up something or someone to or from the Gallery, we do have a back entrance you can bring your vehicle to. Please contact us if you need more information about it.
There is plenty of street parking. For directions, parking area map, and photos, ­click here: IM Gallery
IM Gallery is a smoke-free property.
<![if !supportLineBreakNewLine]>
<![endif]>
Spectators are not permitted in the studio during classes, workshops or other events without paying a fee without prior arrangement. Videotaping during instruction is not permitted. You will have an opportunity to take a video of the pattern after the workshop is over.
Need a reservation or have a question? Please call or text Marc at 201-320-9176.
Reservations are held for 30 minutes after event starts unless other arrangements are made.
FAQ: What kind of music is played at the dance socials?

Unless otherwise noted, the music mix for the dance socials is a broad ballroom-Latin-swing mix and includes Waltz, Foxtrot, Tango, Quickstep, Viennese Waltz, Swing, Hustle, Rumba, Cha Cha, Salsa, Merengue, Samba, Bachata, Night Club Two Step, Country Two Step. Requests and line dances when possible.
Dance Events
_______________________________________________________________
Give the gift of fun! Gift certificates are now available!
Please note: If you are not feeling well, or you know you have been exposed to someone with COVID-19 within the past 5 days, please do not attend.  If you are showing symptoms at any event, you will be asked to leave.
<![if !supportLineBreakNewLine]>
<![endif]>
Saturday, March 25, 2023 – Saturday Evening Dance Social with West Coast Swing Lesson taught by Emily Hung!
Music includes Ballroom, Latin, Swing, Hustle, Country, a little line dancing, and requests are accommodated when possible.
7pm: Lesson – West Coast Swing
8-11pm: Dance Social
Admission: $15

Last Chance to Sign up for the Ballroom Intensive Bootcamp!
Ballroom Bootcamp led by Vitaly Novikov on Saturday, April 1, 2023 - pre-registration is required by March 25, 2023.
We will be focusing on American Style Fox Trot. Vitaly will first review the basic elements to ballroom dancing, including frame and footwork, and then move on to Bronze and Silver level steps. By the end of this intensive, you should be able to dance Fox Trot, almost like Fred Astaire and Ginger Rogers!
Payment must be received by Saturday, March 25, 2023. Zelle is preferred, I also accept Paypal, Venmo, cash and check. Credit Cards have a 3% transaction fee added.

Please note: if you stay for the social that evening, admission is only $10 - you save $5.00!
For more details about the Bootcamp, please click here.
<![if !supportLineBreakNewLine]>
<![endif]>
Saturday, April 1, 2023 – Saturday Evening Dance Social with Fox Trot Lesson taught by Vitaly Novikov!
Music includes Ballroom, Latin, Swing, Hustle, Country, a little line dancing, and requests are accommodated when possible.
7pm: Lesson – Fox Trot
8-11pm: Dance Social
Admission: $15  If you attended the Ballroom Intensive Bootcamp earlier in the day, pay only $10!

Saturday, April 8, 2023 – Saturday Evening Dance Social with Cha Cha Lesson taught by Joelle Suchy!
Music includes Ballroom, Latin, Swing, Hustle, Country, a little line dancing, and requests are accommodated when possible.
7pm: Lesson – Cha Cha
8-11pm: Dance Social
Admission: $15
Saturday, April 15, 2023 – Saturday Evening Dance Social with Hustle Lesson taught by Rainer Trubere!
Music includes Ballroom, Latin, Swing, Hustle, Country, a little line dancing, and requests are accommodated when possible.
7pm: Lesson - Hustle
8-11pm: Dance Social
Admission: $15

Saturday, April 22, 2023 – Saturday Evening Dance Social with Night Club Two Step Lesson taught by Alan Saperstein and Mary Capurso!
Music includes Ballroom, Latin, Swing, Hustle, Country, a little line dancing, and requests are accommodated when possible.
7pm: Lesson – Night Club Two Step
8-11pm: Dance Social
Admission: $15
<![if !supportLineBreakNewLine]>
<![endif]>
Saturday, April 29, 2023 – Saturday Evening Dance Social with Lesson TBA!
Music includes Ballroom, Latin, Swing, Hustle, Country, a little line dancing, and requests are accommodated when possible.
7pm: Lesson – TBA
8-11pm: Dance Social
Admission: $15
____________________________________________
<![if !supportLineBreakNewLine]>
<![endif]>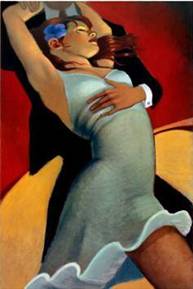 ____________________________________________________________________________________________________________________________________________

Dance and exercise, like any physical activity, may involve risk of injury, and your participation assumes that you are in good health and you take responsibility for any risk of injury that may occur.

____________________________________________________________________________________________________________________________________________
Highland Park Dance Home Dance Social Schedule Classes Fitness
Videos Special Events Location, Parking, Directions Pictures